Quality Assurance
·
Multiple locations
·
Hybrid Remote
QA Lead, Information Management
Avensia is a leading company within the field of modern commerce. We deliver complete omni-channel solutions to companies with high demands.
As our new QA Lead in Information Management, your responsibility is to secure high-quality delivery to all our customer projects. You will have a strong impact internally in ensuring quality throughout project delivery, but equally an important role externally in coaching customers in quality assurance issues and guiding them to plan & perform acceptance testing (UAT/SIT).


Who we are
Avensia is an innovative tech & knowledge company specialized in modern commerce. We offer our customers a combination of prize-winning digital commerce solutions and strategic guidance about how to adapt to modern consumer behavior and a digital future. Our customers range from retail brands such as NA-KD, Filippa K, LYKO to large B2B companies and important players in the field of construction and food & beverage.
We thrive together
Among the best things here is our strong culture and the family feel in our global in-house teams. We always help and care for each other and share our knowledge to become smarter together. You can feel the energy and positive spirit that connects us as we push the boundaries and break status quo in our industry. You will thrive and succeed at Avensia if you are a true team player, helpful and humble, with a can-do attitude.
We love customer success
We are the architects behind our customers' success stories. In our partnership, we set high standards for each other and truly understand the real problem to find the right solution. Our projects are challenging and complex, but we are committed and have our customers' trust as the experts we are. Being part of their success and building solutions used by people around us makes us proud. As an Avensian you have a spark for what you do and bring your passion to the table to find the best solution that creates the most value.
We are the game changers
Finding the best solutions to complex challenges is our passion. Our work culture is empowering and fast-moving with endless opportunities. Our purpose and vision are clear to us, we are the sharpest minds and leaders in modern commerce. If you have a passion for problem-solving, are self-propelled and driven, this is the place to be. Your curiosity, positivity, and ability to adopt change will take you far.
What you will be doing 
As QA Lead in Information Management at Avensia, you participate in our client projects in order to implement, sustain, and manage quality strategy and practice.
You define the quality strategy for the project and lead the quality assurance activities and implementation of strategies (guidelines, routines, KPI's…) You will be working with several agile project teams in parallel, facilitating test sessions, working with developers on edge case brainstorming and assisting project managers with bug triage & prioritization. Furthermore, you will review and detail user stories with a focus on pitfalls and acceptance criteria and run risk workshops to perform risk assessments – with the team and the customer.
You raise the level of awareness within the team, to reason in terms of quality and not only functionality. Simultaneously, you lead the customer throughout the quality processes and guide them when it comes to configuring project acceptance and quality work (how to test, how to report bug:s, how to perform a UAT..).
This dual perspective of team and customer, make you the goalkeeper of the reliability and quality of Avensia's solutions.
Who you are
We believe you have excellent skills in testing and test management within agile contexts as well as in waterfall setups. You understand the software delivery lifecycle from high-level roadmapping, and have solid experience of exploratory testing, test frameworks (Playwright or Cypress) and ALM (JIRA).
You have a Bachelor's degree or higher in Computer Science/Engineering / Electronic or Electrical Engineering / Information Technology and a few years of working experience, ideally in a previous role as QA-Lead. Previous experience with tools related to data management, data warehousing, ETL, business intelligence, reporting or data structure is a big plus.
As a person you have excellent communication and analytical skills. You have a coaching personality interested in both leading and technical areas. You are risk-conscious, self-motivated, investigative, and quality-minded with a "How can I break this?" attitude. You are a real team player and enjoy collaborative environments.
Location: Sweden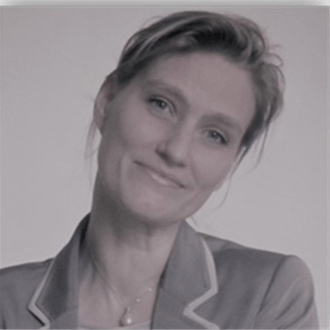 Contact
Anna Jousset
Talent Acquisition Specialist – People & Culture
About Avensia
Avensia is a leading company within the field of modern commerce. We deliver complete omni-channel solutions to companies with high demands. Our experience from hundreds of large e-commerce projects allows us to help our clients with everything from system implementations to consulting and business development.

Quality Assurance
·
Multiple locations
·
Hybrid Remote
QA Lead, Information Management
Avensia is a leading company within the field of modern commerce. We deliver complete omni-channel solutions to companies with high demands.
Loading application form
Already working at Avensia?
Let's recruit together and find your next colleague.