Quality Assurance
·
Multiple locations
·
Hybrid Remote
Coaching Senior Quality Engineer
Avensia is a leading company within the field of modern commerce. We deliver complete omni-channel solutions to companies with high demands.
Are you passionate about software quality, shipping fast with high confidence and managing customer expectations? Are you proficient in exploratory testing and automation alike?
Who we are
Avensia is an innovative tech & knowledge company specialized in modern commerce. We offer our customers a combination of prize-winning digital commerce solutions and strategic guidance about how to adapt to modern consumer behavior and a digital future. Our customers range from retail brands such as NA-KD, Filippa K, LYKO to large B2B companies and important players in the field of construction and food & beverage.
We thrive together
Among the best things here is our strong culture and the family feel in our global in-house teams. We always help and care for each other and share our knowledge to become smarter together. You can feel the energy and positive spirit that connects us as we push the boundaries and break status quo in our industry. You will thrive and succeed at Avensia if you are a true team player, helpful and humble, with a can-do attitude.
We love customer success
We are the architects behind our customers' success stories. In our partnership, we set high standards for each other and truly understand the real problem to find the right solution. Our projects are challenging and complex, but we are committed and have our customers' trust as the experts we are. Being part of their success and building solutions used by people around us makes us proud. As an Avensian you have a spark for what you do and bring your passion to the table to find the best solution that creates the most value.
We are the game changers
Finding the best solutions to complex challenges is our passion. Our work culture is empowering and fast-moving with endless opportunities. Our purpose and vision are clear to us, we are the sharpest minds and leaders in modern commerce. If you have a passion for problem-solving, are self-propelled and driven, this is the place to be. Your curiosity, positivity, and ability to adopt change will take you far.


What you will be doing 
Avensia is looking for a coaching orientated Quality engineer that will work with project teams to implement sustainable and manageable quality practices that fit the team. We focus on avoiding bugs in the first place rather than finding them after development.
You will be working with several agile project teams in parallel, facilitating test sessions, working with developers on edge case brainstorming and assisting project managers with bug prioritisation. The teams are responsible for the quality, you are there to help them reach their potential. 


Who are you
We believe you have excellent skills in testing and test management within agile contexts. You understand the software delivery lifecycle from high-level roadmapping, to scratch and git commit to the monitoring and metrics of the production environment. Experiences with web development and Azure as well as .Net and Episerver are extras that are welcome.
Location: Lund, Helsingborg or Malmö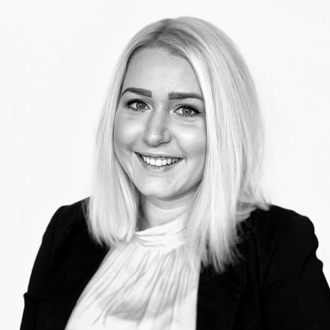 Contact
Frida Naesh
Talent Acquisition Specialist – People & Culture
About Avensia
Avensia is a leading company within the field of modern commerce. We deliver complete omni-channel solutions to companies with high demands. Our experience from hundreds of large e-commerce projects allows us to help our clients with everything from system implementations to consulting and business development.
Our work is built upon our curious nature and forward-striving energy, both of which continuously push us to find new solutions and ideas.
We like a challenge, and highly value the challenges and expertise our partners and clients bring in from their respective fields. Our success in individual projects as well as in the industry at large is spearheaded by the synergy we are able to create between the efforts of our clients, our partners, and ourselves.
Synergy is what we excel at, and what we believe to be the key to achieving our common goals.
We increase conversion for our clients through implementing market leading .NET-technology for e-commerce, CMS, Product Information Management and personalisation.
Avensia operates out of offices in Scandinavia, with international clients in both B2B and B2C. Our clients work in a variety of industries, everything from sports and fashion to the manufacturing industry.

Avensia AB is traded on Nasdaq First North Growth Market with the ticker AVEN.
Quality Assurance
·
Multiple locations
·
Hybrid Remote
Coaching Senior Quality Engineer
Avensia is a leading company within the field of modern commerce. We deliver complete omni-channel solutions to companies with high demands.
Loading application form
Already working at Avensia?
Let's recruit together and find your next colleague.