Software Development
·
Multiple locations
Solution Architect to In-house E-Comm leader
We are now looking for a senior solution architect who has a passion for bringing the best technical solutions to our e-commerce customers
We are now looking for a senior solution architect who has a passion for bringing the best technical solutions to our e-commerce customers.


Who we are
Avensia is an innovative tech & knowledge company specialized in modern commerce. We offer our customers a combination of prize-winning digital commerce solutions and strategic guidance about how to adapt to modern consumer behavior and a digital future. Our customers range from retail brands such as NA-KD, Filippa K, LYKO to large B2B companies and important players in the field of construction and food & beverage.
We thrive together
Among the best things here is our strong culture and the family feel in our global in-house teams. We always help and care for each other and share our knowledge to become smarter together. You can feel the energy and positive spirit that connects us as we push the boundaries and break status quo in our industry. You will thrive and succeed at Avensia if you are a true team player, helpful and humble, with a can-do attitude.
We love customer success
We are the architects behind our customers' success stories. In our partnership, we set high standards for each other and truly understand the real problem to find the right solution. Our projects are challenging and complex, but we are committed and have our customers' trust as the experts we are. Being part of their success and building solutions used by people around us makes us proud. As an Avensian you have a spark for what you do and bring your passion to the table to find the best solution that creates the most value.
We are the game changers
Finding the best solutions to complex challenges is our passion. Our work culture is empowering and fast-moving with endless opportunities. Our purpose and vision are clear to us, we are the sharpest minds and leaders in modern commerce. If you have a passion for problem-solving, are self-propelled and driven, this is the place to be. Your curiosity, positivity, and ability to adopt change will take you far.


What you will be doing 
Working as Solution Architect with us you will have technical role responsible primarily with building the business logic of the sites and to integrate e-commerce systems to search and relevance engines, product information systems, business systems etc. At Avensia you will work with agile development methods and projects that are almost exclusively being hosted in our own offices. But your days will also include contributing to the selling, structuring and implementation of solutions. This includes pre-sales and delivery activities on selected engagements for client and with partners within the region, so occasional you might need to visit our clients. With us you can also get the opportunity to work more closely with Master Data Management (MDM) projects and / or Product Information Management (PIM) projects.
More in detail, your days will be filled but not limited to:
Provide architectural and technical input for definition, estimation and delivery of projects

Responsibility for architecture oversight and technical leadership for projects during the course of implementation projects

Establish and maintain efficient communication with key stakeholders and clearly communicate process plans and provide detailed user guidelines to the customer

Facilitate analysis and lead workshops

Ensure quality of deliverables remains in line with agreed standards within scope and budget

Write, review, and approve technical specifications to ensure alignment with customer requirements, overall company policy and architectural standards

Maintain architectural documentation and communicate the same to the dev lead

Participate in pre-sales meetings together with the sales team

Demonstrate technical thought leadership


Who are you
To succeed as a Solution Architect you need good knowledge of C # .NET programming, SQL / T-SQL as well as experience from previous integration work. If you have experience of Scrum and knowledge of Optimizely (Former EPiServer) is an advantage. Since we believe that customer interaction is vital and we hope that you have strong social skills and are used to translate complex technical solutions into an understandable ppt. It is important that you feel comfortable in a workplace that is under constant change, and that you like new challenges.
Location: Sweden or Norway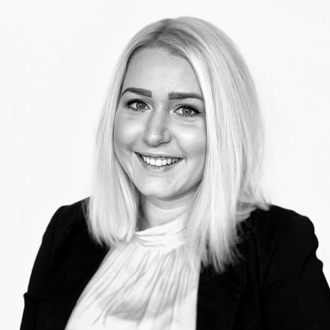 Contact
Frida Naesh
Talent Acquisition Specialist – People & Culture
About Avensia
Avensia is a leading company within the field of modern commerce. We deliver complete omni-channel solutions to companies with high demands. Our experience from hundreds of large e-commerce projects allows us to help our clients with everything from system implementations to consulting and business development.
Our work is built upon our curious nature and forward-striving energy, both of which continuously push us to find new solutions and ideas.
We like a challenge, and highly value the challenges and expertise our partners and clients bring in from their respective fields. Our success in individual projects as well as in the industry at large is spearheaded by the synergy we are able to create between the efforts of our clients, our partners, and ourselves.
Synergy is what we excel at, and what we believe to be the key to achieving our common goals.
We increase conversion for our clients through implementing market leading .NET-technology for e-commerce, CMS, Product Information Management and personalisation.
Avensia operates out of offices in Scandinavia, with international clients in both B2B and B2C. Our clients work in a variety of industries, everything from sports and fashion to the manufacturing industry.

Avensia AB is traded on Nasdaq First North Growth Market with the ticker AVEN.
Software Development
·
Multiple locations
Solution Architect to In-house E-Comm leader
We are now looking for a senior solution architect who has a passion for bringing the best technical solutions to our e-commerce customers
Loading application form
Already working at Avensia?
Let's recruit together and find your next colleague.