Management
·
Cebu, Phillippines
·
Hybrid Remote
Team Manager
What you will be doing
Our Information Management Business Unit is currently looking for a Team Manager - a passionate leader who has the skills to build and manage a
successful team, and as part of the leadership team, you will play an important role in the operations and growth of our Business Unit.
Key Responsibilities:
Contribute to the overall business goals and continuous improvement in operational excellence
Personnel- and budget responsibility for a distributed team (team members can be located at multiple sites) 
Secure retention and employee engagement by providing coaching and feedback to team members to enable them to grow and develop both as individuals and in the profession 
Communicate and ensure understanding of the company as well as the Business Unit and functional goals, mission, and vision to your team in a clear and inspiring way
Drive and implement changes for improving everyday work 
Recruit and hire talent, create and manage an efficient onboarding process,
to ensure that new employees will have a great introduction to their group
area of expertise
Lead according to our Leadership values; by being a good example and delivering results through our values by leading, developing, coaching, and empowering your co-workers to perform and grow according to agreed goals
Your team will be dedicated to different customer projects mainly within the
Information Management Business Unit. They support our Customers in building a
foundation for modern commerce by guiding and implementing efficient processes,
policies, technologies, and architectures to capture, consume and govern the
usage of omnichannel information. 
You should be actively involved with your team, providing support, offering
encouragement, and delivering positive and constructive feedback regularly,
preferably daily. The Director of Development directly influences employee
satisfaction and engagement and, as a result, organizational productivity and
further on even customer satisfaction.

Who are you
Since Avensia is constantly changing and developing, it's important that you thrive
working in a climate characterized by high pace and continuous improvement. We
appreciate it if you bring in new thinking as well as challenge our way of working, to
contribute to our improvement.
You will be successful if you
Like to challenge and inspire your team members
Have a good understanding of your team member's strengths and how to
provide opportunities for them to develop
Have an agile mindset and can quickly shift between complex strategic
challenges and becoming a hands-on does when needed
Like to approach challenges with determination, energy, and creativity
Value an open work climate where we care for and help each other 
Have a collaborative mindset when working within the management group,
helping each other but also bringing individual strengths and passions to use
Like to work proactively and take initiatives to drive the work forward
Have great communication skills and are fluent in English
Qualifications
Well-grounded leadership experience, preferably from leading technical
team
Experience and a true passion for developing people and teams to their full potential
Experience of leadership in an organization where corporate culture is highly
valued
Outstanding interpersonal and leadership skills demonstrated ability to grow and manage a dynamic and quality-driven team
Build trust and communicate clearly with different people in various situations and with the courage to make a clear standpoint  
Recruitment experience, interest, and knowledge on how to attract and retain top-quality talents
It's also meriting if you have experience from:
Software development
Information Management / Master Data Management
Working with different cultures
Project Management
Competence area

Locations

Remote status

Hybrid Remote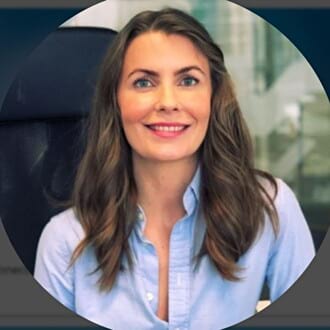 About Avensia
Avensia is a leading company within the field of modern commerce. We deliver complete omni-channel solutions to companies with high demands. Our experience from hundreds of large e-commerce projects allows us to help our clients with everything from system implementations to consulting and business development.
Our work is built upon our curious nature and forward-striving energy, both of which continuously push us to find new solutions and ideas.
We like a challenge, and highly value the challenges and expertise our partners and clients bring in from their respective fields. Our success in individual projects as well as in the industry at large is spearheaded by the synergy we are able to create between the efforts of our clients, our partners, and ourselves.
Synergy is what we excel at, and what we believe to be the key to achieving our common goals.
We increase conversion for our clients through implementing market leading .NET-technology for e-commerce, CMS, Product Information Management and personalisation.
Avensia operates out of offices in Scandinavia, with international clients in both B2B and B2C. Our clients work in a variety of industries, everything from sports and fashion to the manufacturing industry.

Avensia AB is traded on Nasdaq First North Growth Market with the ticker AVEN.
Management
·
Cebu, Phillippines
·
Hybrid Remote
Team Manager
Loading application form
Already working at Avensia?
Let's recruit together and find your next colleague.