Avensia Academy Developer Program
Avensia is a leading company within the field of modern commerce. We deliver complete omni-channel solutions to companies with high demands.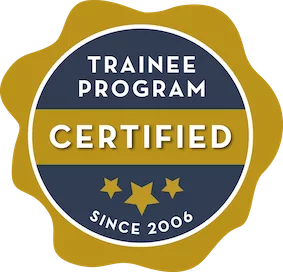 Ready to take your first steps to become our next e-commerce superstar? We are looking for the next generation of Avensia employees, with an interest in technology at heart.
Who are we
We are a company that supplies large-scale e-commerce solutions, and we count several international and world-renowned brands as our clients. But we're more than just work! We're committed to creating and maintaining a workplace that people look forward to going to every morning. So other than making sure we have great coffee and free breakfast, we also have game nights, fika clubs, knowledge groups, conferences, free massages, group workout sessions, and all sorts of fun activities. And we're more than just fun and games! Since learning and growing is how we at Avensia stay at the forefront and consistently deliver products with a high-quality user experience, we've dedicated a certain amount of time for everyone to spend on education, experimenting with new technology, code reviews, and better themselves and the world around them
Academy Developer Program
Avensia Academy Developer Program starts by the end of August 2022 with a month of intense training to get familiar with all the building blocks needed to create a successful e-commerce site. Together with your fellow trainee colleagues, you will build your own sample site, where you have a chance to directly apply what you've learned in the courses. Training includes C#.NET MVC, state of the art frontend techniques (such as React, TypeScript, CSS-in-JS, React Native, and more), version control and agile development processes as well as specific training and certification in our platforms of choice, Episerver and Commercetools, product management system inRiver PIM and personalization engine Apptus eSales. You will also get a hold of how we work with sales, advisory services, and project management. After finishing the first month of training, you get to test your newly gained skills in a real project. Depending on your interests, you will work either as a backend or frontend developer together with more senior colleagues. In parallel, you will attend training according to the personal development plan you set up together with your manager. After a full ten months in the program, you continue your career with us in one of our customer projects.
Our Academy program meets TraineeGuiden's requirements for Certification: permanent full-time employment, market salary, and duration of the program (10 months)

Who are you
We want you to have a curious and open mindset and a knowledge-sharing approach and a willingness to work in teams. We see that you have knowledge in an object-oriented programming language (C#, Java, Scala…) and/or knowledge in frontend development (JavaScript, CSS, HTML, React). Most importantly, you have a passion for programming and an interest in e-commerce!
What we offer
The chance to work with the best e-commerce developers in Sweden
An individual career plan
Customer-focused development working with well-known brands such as Lyko, Skincity, Kjell& Company, KICKS among others
Flexible working hours and good work-life balance
Training in all areas needed to become a world-class e-commerce developer
Full-time employment from day one, starting with a 6-month probationary period
Avensia is a fast-growing company delivering world-class e-commerce solutions to an expanding group of clients. We implement system solutions, optimize e-commerce and develop digital strategies that make our customers leaders in their market. Take your chance to become part of our exciting journey!
Location: Lund
Competence area

Locations
What you get
Challenging projects for some of Europe's biggest clients

Great development opportunities

The industry's most competent colleagues

Good fellowship through team building and fun activities
Being a part of Avensia
We have the energy, and we always strive to move forward. Not because the industry requires it, which it does, but because it's in our nature to be curious. It's a constant search for new solutions. It comes naturally to us and is the reason why we are good at what we do. We wouldn't be where we are today, if we didn't have the drive it takes to survive in an industry that is constantly changing. That's why the commitment of each and every one of us is incredibly important.
About Avensia
Avensia is a leading company within the field of modern commerce. We deliver complete omni-channel solutions to companies with high demands. Our experience from hundreds of large e-commerce projects allows us to help our clients with everything from system implementations to consulting and business development.
Our work is built upon our curious nature and forward-striving energy, both of which continuously push us to find new solutions and ideas.
We like a challenge, and highly value the challenges and expertise our partners and clients bring in from their respective fields. Our success in individual projects as well as in the industry at large is spearheaded by the synergy we are able to create between the efforts of our clients, our partners, and ourselves.
Synergy is what we excel at, and what we believe to be the key to achieving our common goals.
We increase conversion for our clients through implementing market leading .NET-technology for e-commerce, CMS, Product Information Management and personalisation.
Avensia operates out of offices in Scandinavia, with international clients in both B2B and B2C. Our clients work in a variety of industries, everything from sports and fashion to the manufacturing industry.

Avensia AB is traded on Nasdaq First North Growth Market with the ticker AVEN.
Already working at Avensia?
Let's recruit together and find your next colleague.